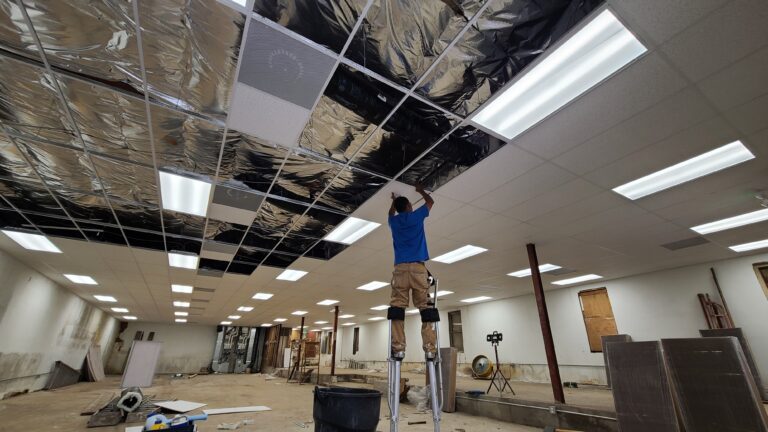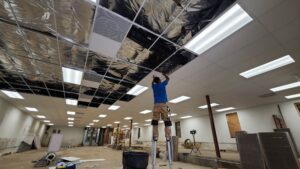 Ready to enhance the space of your commercial building with a new drop ceiling installation? Our drop ceiling contractors in Baltimore are able to provide fast, affordable service to meet all of your design and acoustical needs. 
From discussing the grid layout to picking panel designs and following up for maintenance and repairs, Marshall Cruz Construction is available for any drop ceiling repairs or installations you need.
With over 15 years of experience, our drop ceiling grid installation company in Maryland has worked with numerous industries to help solve all of their acoustical and drop ceiling installation needs. 
Don't be shy about reaching out for a free estimate to discuss your project with our Baltimore drop ceiling contractors, who are available to provide budget expectations, scheduling outlines, and material suggestions.